When I first walked into a newsroom at The Portsmouth News (in the very early 90's, shhh!) and deeper into the depths of the photography darkroom, I found myself surrounded by a new breed of people I'd not met before – press photographers. It felt like I'd arrived home.
Since then I've freelanced, put myself through the NCTJ Press Photography course, getting my first ever Distinction, worked with four top regional newspapers, freelanced again and had my photos published all over the world.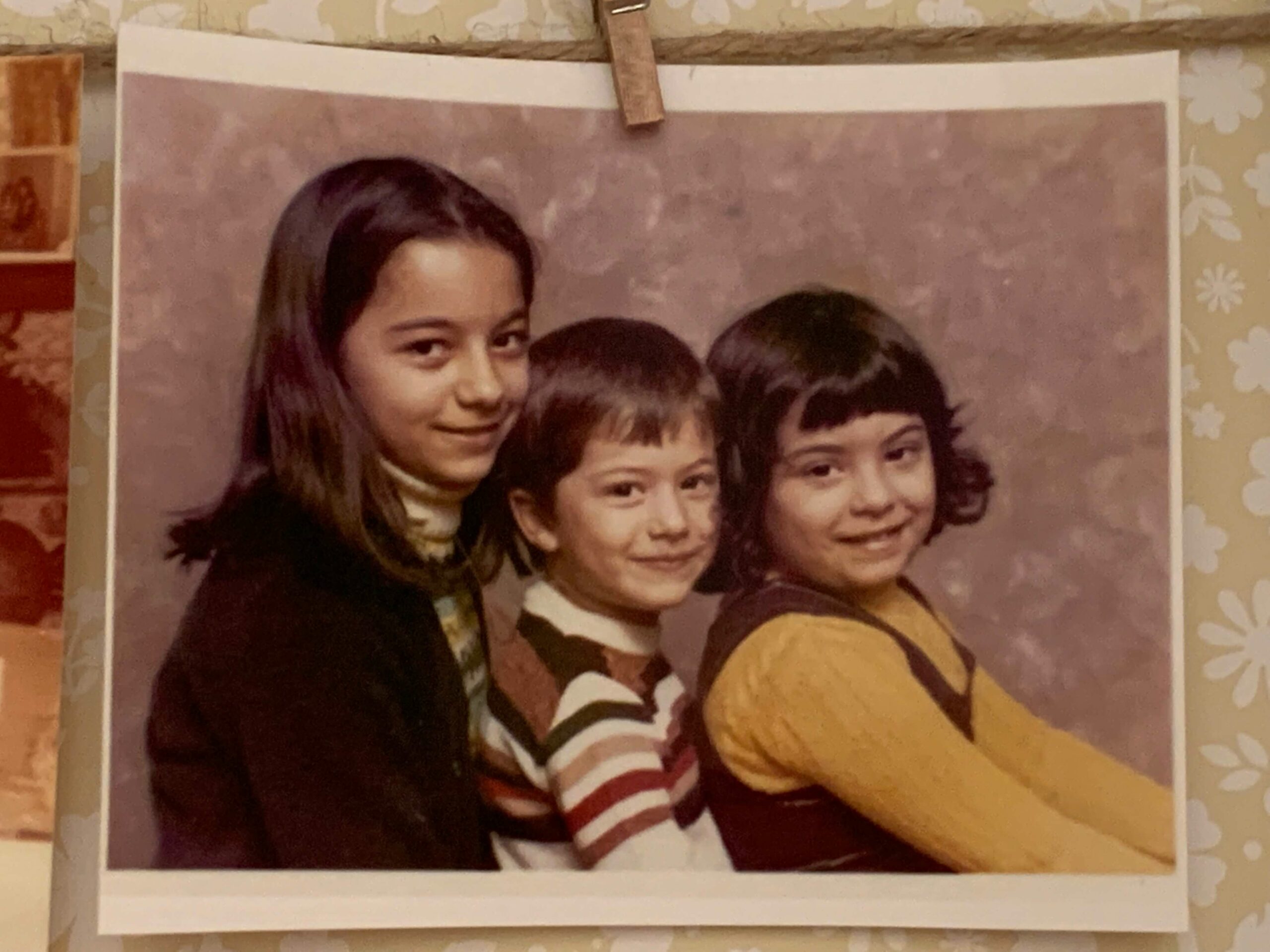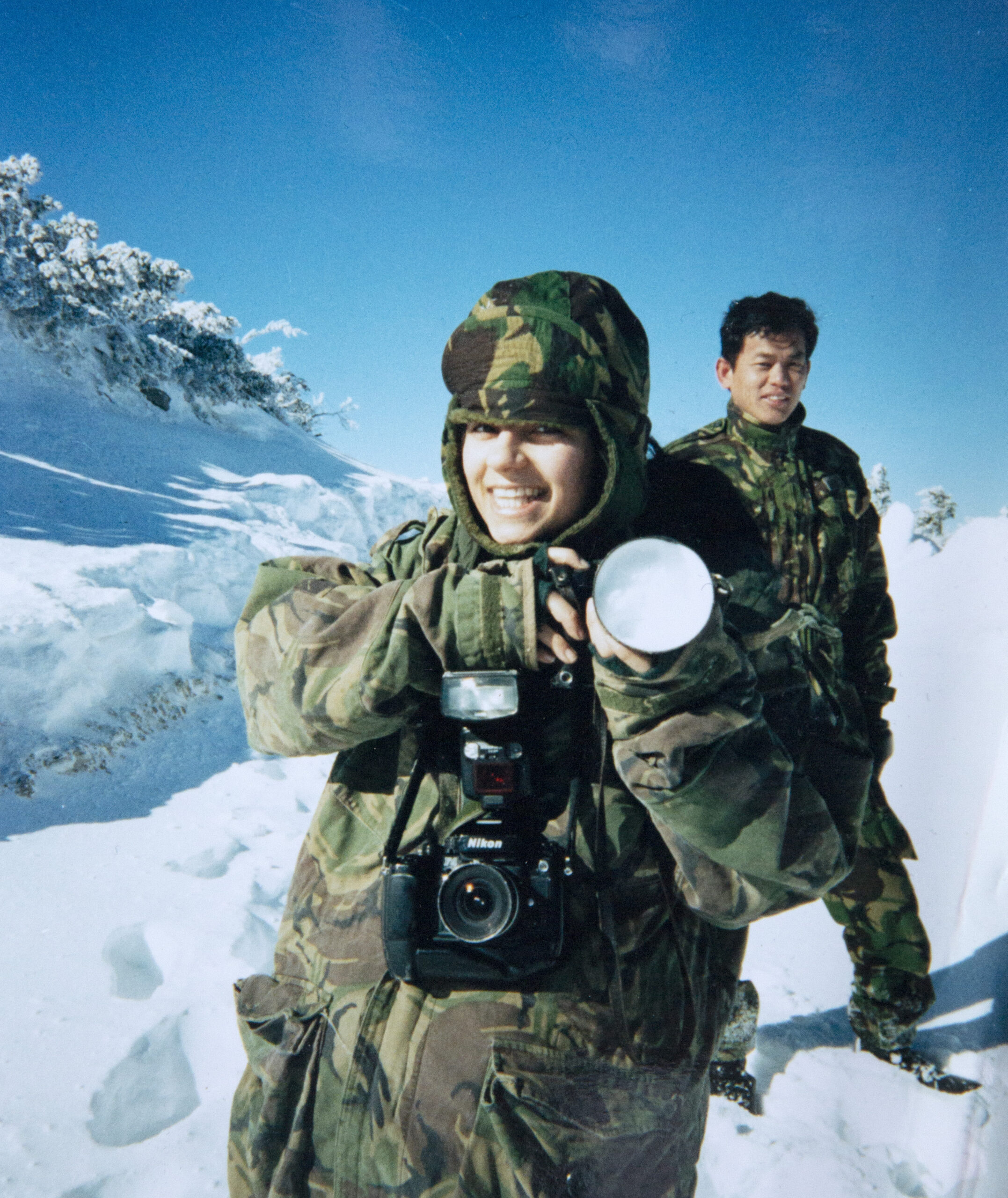 How would you like a great photo experience with winning results? 
I'm now proud to call Airbus, Bristol Zoo, Wallace & Gromit's Grand Appeal & Triodos Bank, amongst my clients. Feel free to look at my portfolio and see for yourself.
(Come on, I know how much you love having your photo taken!)
We'll work together to capture the right tone, fulfilling your brief and giving you creative photographs that tell your story.
My camera's ready when you are!
Photographing the end of the war, twice
Being a press photographer has taken me around the world, photographing the best and worst of times. From regional news and royalty to the end of the Bosnian war.
These experiences have taught me patience, to wait for the right shots to come, when to react quickly and when to fade into the background so people don't feel self-conscious.
I love working with my clients to achieve aesthetically pleasing photographs that suit their purpose, whether it's for their website, their profile or for a publication.
Showing the people behind your company or your brand in a confident, positive way makes you shine through. Let your customers know they're in good hands.
"Barbara, you've been a dream to work with. I loved your chilled, fun attitude, which really put me at ease. To get into rapport so quickly is a real gift. And the photos are fabulous – so many to choose from! I've already recommended you to other people. Thanks so much."
Kerry Savage
Savage Communications
"Barbara has been the Trust's go-to photographer for a number of years now. Not only is she an amazing photographer, but she's a real people-person as well. She always puts our residents at ease and is sensitive to the demands of photographing within a health care setting. Her compassion and kindness towards the people she photographs shines through in every image."
Ben Jailler
Media and Communications Officer, St Monica's Trust
"Babs took some portraits of me at home and made me feel so comfortable and at ease. The photos have been invaluable - I use them for my author photo in books, as well as for promotional work in magazines and newspapers. She's the best photographer I've ever worked with."
Emily Koch
Author
"If you are nervous about having photos taken, I can't recommend Barbara highly enough. She immediately put me at my ease and we chatted comfortably throughout the session, with no awkwardness at all. She guided me through the process very gently and I was surprised at how quickly I felt relaxed. This came through in the lovely, natural looking photos that I am going to be proud to use."
Kate Lidstone
Associate Director, Haines Watts
"Barbara is an absolute joy to work with. She goes above and beyond and delivers outstanding service every single time. Aside from her professionalism and reliability, which are faultless, I really value Barbara's creativity. She will always challenge a brief, in the nicest possible way, in order to generate the best results. Her interpersonal skills are definitely a big part of her success. She can put even the most reluctant subject at ease and will inevitably end a shoot having made several new friends!"
Alicia Squadrone
Grayling PR
"I've worked with Barbara for a few years now and she's always been incredibly professional and great to work with – she's our go-to for any Bath and Bristol campaign, from shooting cocktails and graffiti for our consumer clients to professional headshots for our more corporate clients. She will always add a touch of creativity to every campaign and her photography style is simply amazing!"
Alicia Squadrone
Grayling PR
"Barbara's images capture the spirit and engagements of our events. She ensures all the detail of the day is documented and her photographs bring to life the magic of the meetings. I find her easy to talk to and am impressed by her care and dedication to getting the brief right."
Martha Chillcott
Triodos Bank
"Barbara is my go-to photographer because, no matter what the subject matter, she will always get the best shots. She's quick and efficient, a great people person – which is especially helpful when photographing people – and hugely experienced, so you can trust her to deliver what you need with just a minimal brief. I've worked with her many times over the years, mostly when I have needed standout press photography. There is nothing that Barbara doesn't know about creating great shots that the media will love."
Catherine Frankpitt
Director, Strike Communications
"It's always a pleasure to work with Barbara. Whatever we throw at her, she always knows exactly what to do to achieve a great photo and greets us with endless enthusiasm. Barbara has photographed everything from sporting events to fundraising dress-down days and Gromit Unleashed, our Bristol-based sculpture trail, for us, and she's proven time and time again to be efficient, quick and understanding."
Chloe Smith
The Grand Appeal
"I asked Barbara to work with us in 2016/17, on our quite unique project to renovate a river barge. Barbara said she hadn't worked with anything quite like Sabrina before. With relatively little brief from us, as we didn't really know what photographs we wanted, Barbara did an amazing job of showing the "rough diamond" of our old cargo vessel."
Alex Ball
The Canal and River Trust
"She really captured the beauty and interest of the barge in dock and the restoration work. Those images still give me an emotional feeling and such a sense of pride. We were so pleased with the photographs, the first event in the newly created space (in the barge) was an exhibition of some of the wonderful images. We have gone back to Barbara again since, and would wholeheartedly recommend her to anyone with an unusual project to capture!"
Alex Ball
The Canal and River Trust
"Working with Barbara is a breeze, she is able to take a brief, understand and disseminate with ease. Her down to earth nature means she has no trouble directing photo subjects or taking a step back dependent upon what the situation requires."
Nathan Fuller
Senior Events Fundraiser, The Grand Appeal
"Barbara arrived at the shooting location on time and quickly planned the photoshoot with professionalism and humour and that is in spite of my sometimes misbehaving puppy! She shot fantastic pictures of my puppy and I and we have had so many positive and brilliant feedback from friends, family and colleagues for the top quality photographs. Thanks so much Barbara!"
Pierre Fachon
Natwest Group
Want to find out more about what Barbara does?
Photographer Barbara Evripidou and author Martin Booth pull back the curtain to reveal dozens of fascinating and eccentric destinations in Bristol.
111 Places in Bristol That You Shouldn't Miss heads off the beaten track to a bridge to nowhere, leads your eyes downwards to a pavement plaque no bigger than a pencil remembering times past, draws your eyes upwards to a pair of mythical unicorns, and takes you away from the crowds to find a giant wicker nose, a pub populated by cats and a shell-lined secret grotto.
Explore by rail on a small suburban branch line or even from a ferry designed by the inventor of the bagless vacuum cleaner, James Dyson, while he was still a student – a modern-day Brunel.
"No matter whether you have lived here all of your life, are a frequent visitor or a first-time visitor, these are 111 things you might not have realised even existed," said Martin. "This is an exploration of unknown Bristol from the Ice Age to the present day."
To all lovers of Bristol, 111 Places In Bristol That You Shouldn't Miss is available from all good bookshops and online retailers.